How To Live The Fly & Flashy Lifestyle On A Budget
When you live the "Magnate Lifestyle" you have to stay "Fly" at all times. In this article I'm going to show you how to live a "Fly & Flashy" lifestyle on a "Budget". The key is to create an income earning asset through sound investment first, so you can buy the products and services that you really want. Magnate Lifestyle is about living a life of luxury while being smart about your finances.
You only have one life to live on this planet, so your goal should be focusing on living it to the fullest.
Achieving "Financial Freedom" is one of the best ways to live and move how you want. Since we live in a world where currency rules, it will be best to learn how to master money, so you can build long-lasting generational wealth.
Some of the best ways to achieve financial freedom is creating income earning assets, and managing your money correctly. If you live your life just being a consumer then that lifestyle will most likely lead you down the road to "Poverty".
Its nothing wrong with living the luxury lifestyle, it's just about being smart. You can learn to "Ball" on a budget by making sure you can really afford what you really want to buy. Lets say you want to buy the latest Mcm Medium Liz Reversible Tote
then you must make sure you can save and invest your money into an income earning asset first…Also make sure your monthly income is stable and always growing.
The raw truth is the luxury lifestyle can be very expensive even at its lowest level.
Here's how you can use income earning assets to live a "Luxury Lifestyle"
Some examples of income earning assets are investing in real estate to flip or rent, investing in used cars to resell, purchasing used TV's to resell, Computers, etc…You can resell most of these items at a higher price to the masses. The old school rule is to buy low, and sell high. That rule still applies today.
Quick Example: So lets say you work a day job, but you want that new Mcm Medium Liz Reversible Tote
that cost around $600.00. Before you purchase that powerful purse you can invest in a used "(Seller Refurbished) Lenovo Thinkpad X230 Notebook Computer (2325-BQ3)
" for lets say $300.00 and then resell it for $700.00 in the states or over seas.
Once you sold those computers you will make a $400.00 in profit. Now if you are smart you would re-invest in 3 more lap top computers for a total of $900.00 and resell them for $700.00 each…Once you sell those computers you would have made $1,200.00 in profit…Now if you want to buy that Mcm Medium Liz Reversible Tote
, you can still have money left over to reinvest and/or save.
McM Medium Liz Reversible Tote(Classic)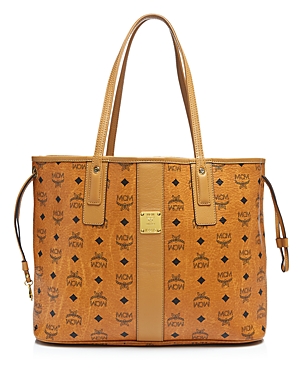 Those are just a few examples of using income earning assets to buy what you really want. Its just that simple…Also you purchased what you really wanted without using your main job income. Patients is "Key".
Powerful…Magnate Lifestyle.
Disclaimer: Those products above are not guaranteed to sell for a profit, it all depends on how you present them to the potential customer…Those products that was mention above was used as an example only….Magnate Lifestyle has affiliate partnerships, so we get a share of the revenue from your purchase.